Olgassys Butik Otel
Ziraat Mahallesi E-80, Karayolu Caddesi 5, Ilgaz 18400
- Ilgaz, Çankırı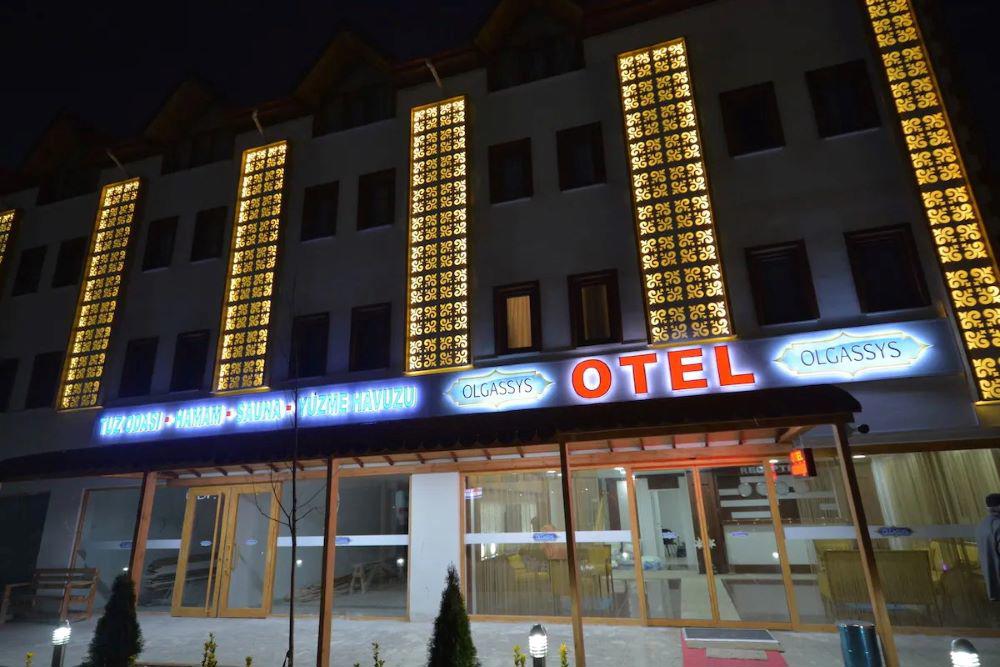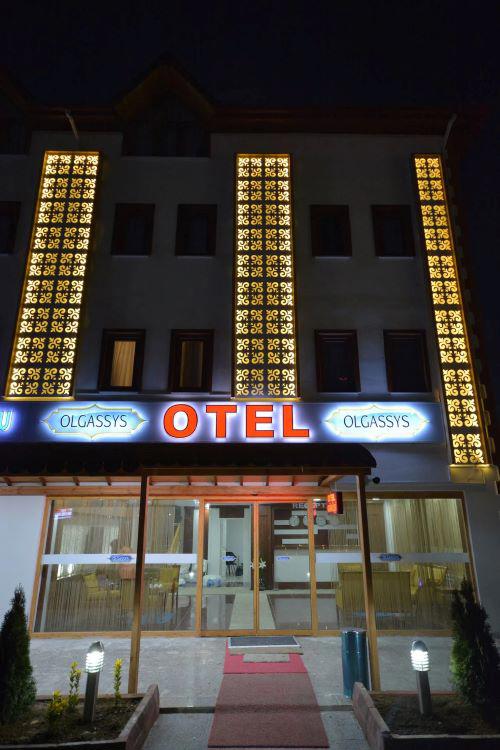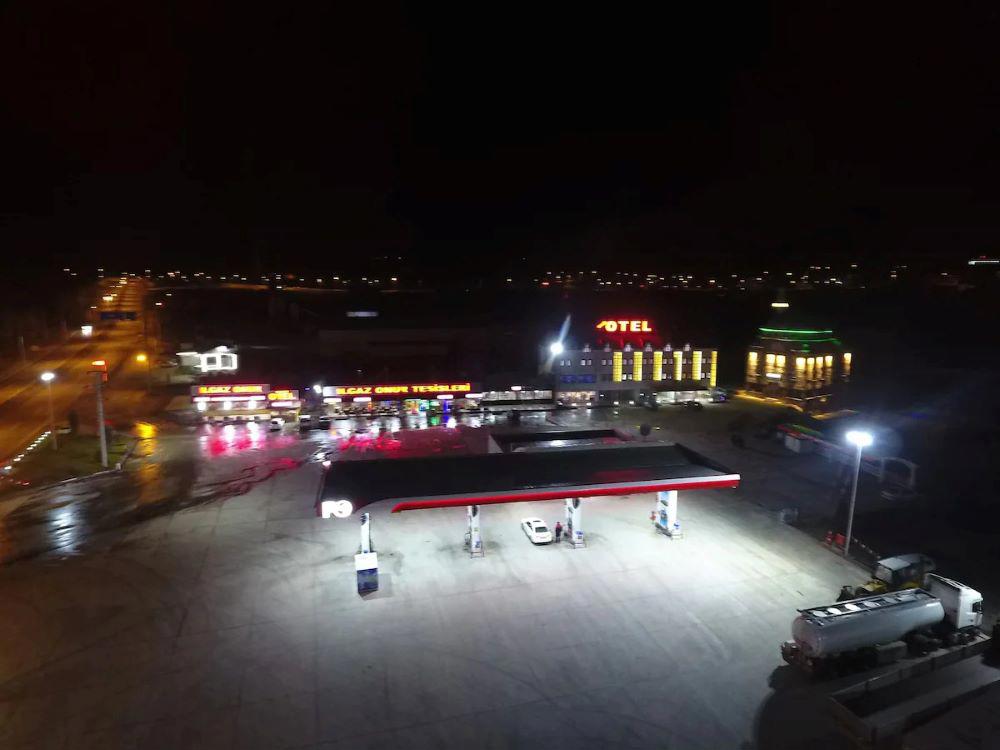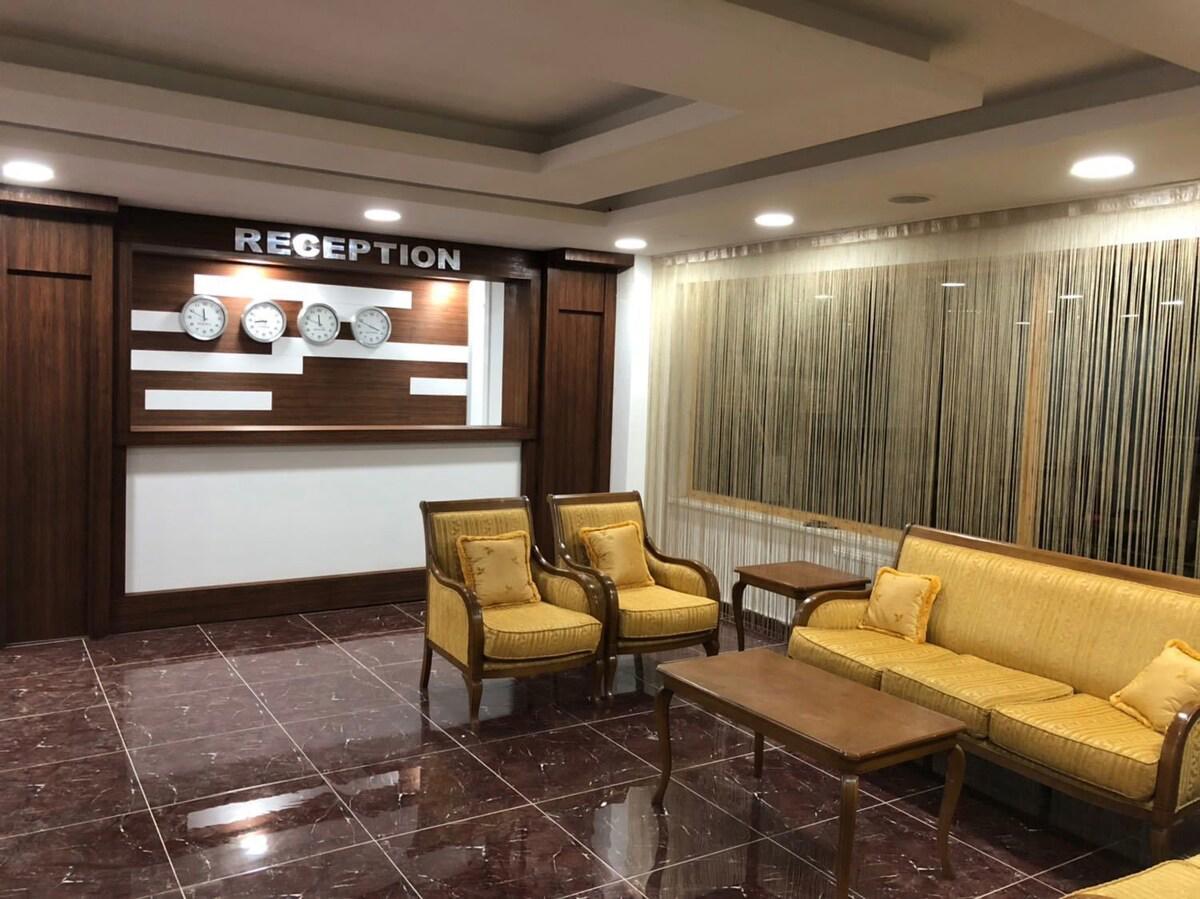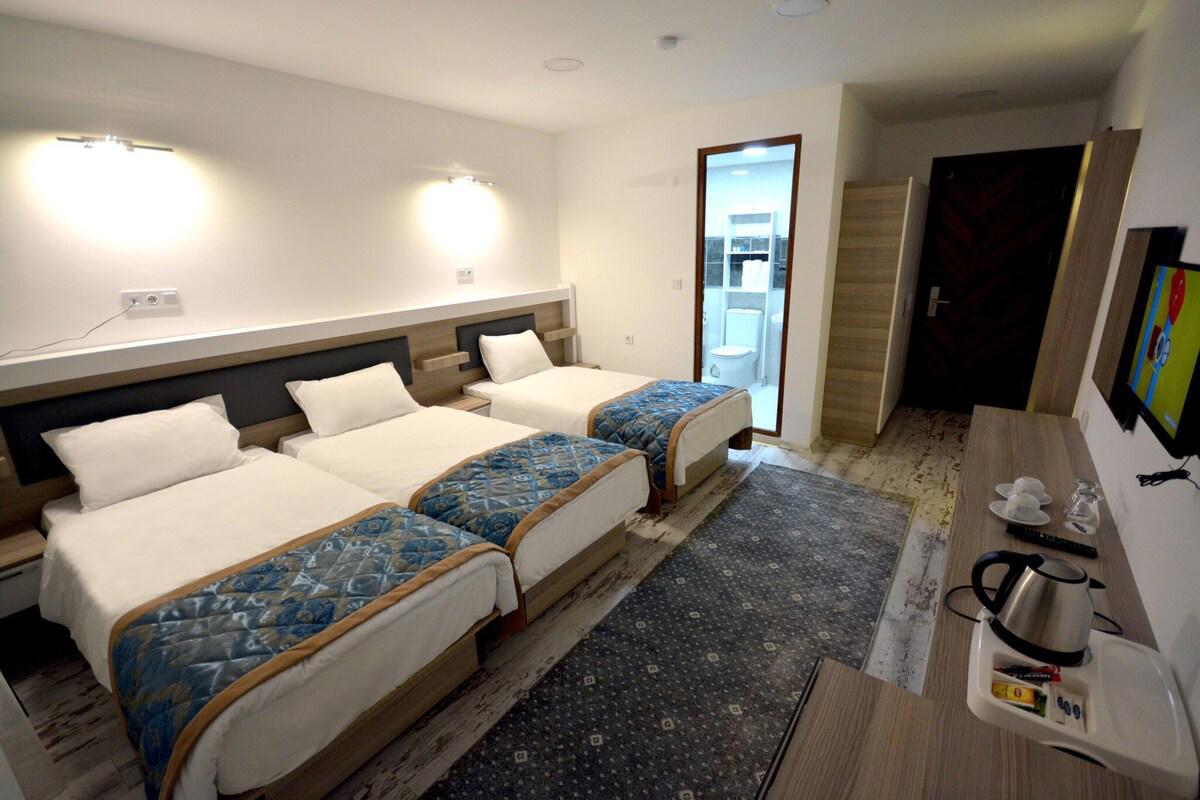 Wi-Fi
Car Park
Various Tour Activities
Mountain View
Reception
Resting Room
Olgassys Butik Otel, doğal güzellikleriyle öne çıkan Çankırı'nın Ilgaz Dağı bölgesinde yer alıyor. Söz konusu tesis, İç Anadolu'ya gelen konuklara doğayla iç içe bir ortam sunuyor. Butik otel konseptine sahip bu konaklama alanı, sahip olduğu özellikler sayesinde hemen her yaştan kişiyi memnun etmeyi hedefliyor.
Bahsedilen butik otel, klasik, standart ve aile odası olmak üzere 3 farklı konaklama tipine sahip. Olgassys Butik Otel aile odaları, ebeveyn ve çocukların keyifli zaman geçirmesi için ideal bir ortama sahip. Dileyen misafirlere bebek beşiği ve mama ısıtıcı veriliyor. Otelin tüm cepheleri dağ manzarası görüyor. Konaklama seçeneklerinin tamamında ücretsiz internet, uydu alıcılı TV, klima ve ısıtıcı bulunuyor.
Olgassys Butik Otel yemek salonu, 07.00-10.00 saatleri arasında açık büfe kahvaltı servisi yapıyor. Öğle ve akşam yemekleri alakart menüden seçiliyor. Tesisin içinde bulunan Cafe Türk, sıcak ve soğuk içecek satıyor. Balayı çiftlerine bir defaya mahsus olmak üzere odaya kahvaltı ikramı yapılıyor.
Özellikle kış aylarında popüler olan Ilgaz Dağı'nın eteklerinde konumlanan Olgassys Butik Otel, kayak merkezine sadece 15 dk uzaklıkta bulunuyor. Tesisin içinde Türk hamamı, spa, sauna, tuz odası ve şok duş salonu bulunuyor. Sevdiklerinize güzel anılar götürmek için bir hediyelik dükkanı da mevcut.
Ücretsiz olan Olgassys Butik Otel otopark, sadece misafirlerin kullanımına açık. 24 saat açık resepsiyonu olan bu tesis, güler yüzlü personele sahip. Odalarda sigara içilmeyen bu otelin, anti alerjik nevresim takımları bulunuyor.
Olgassys Butik Otel konumu sebebiyle kış sporlarını seven kişiler tarafından büyük oranda tercih ediliyor. Derbent Şehitlik Anıtı, Ilgaz Dağı Milli Parkı ve Tosya Belediye Hamamı'na araçla 20 dk mesafede bulunan bu tesis, merkezi bir noktada yer alıyor. Kastamonu Havalimanı'nın 35 km ötesinde yer alan otelde, ücretli servis var.
Evcil hayvana izin verilen otel odalarında, yemek kabı bulunuyor. Odalara giriş işlemleri öğleden sonra başlıyor. Çıkış işlemlerinin öğleden önce bitmiş olması isteniyor.
Aile Odası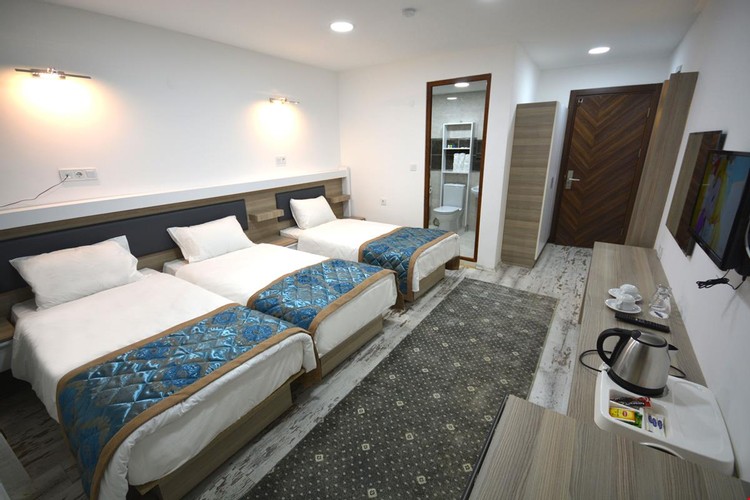 Family Room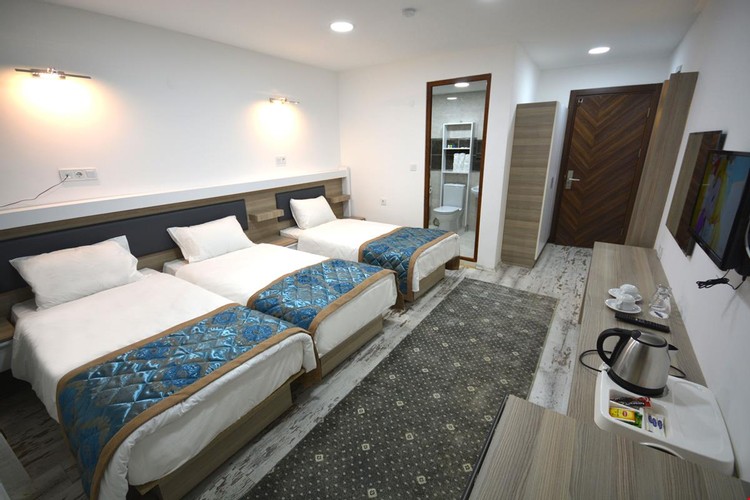 Standard Room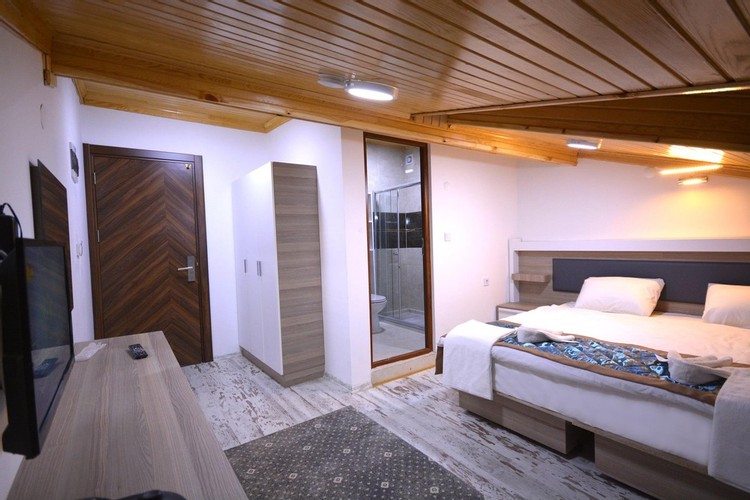 Classic Room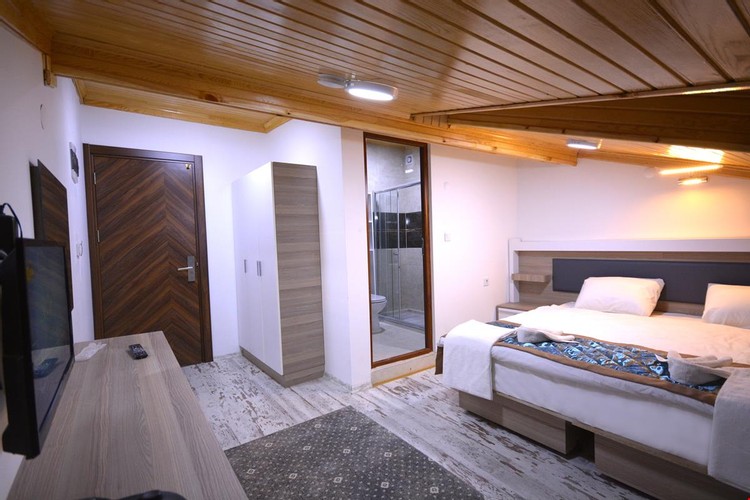 Classic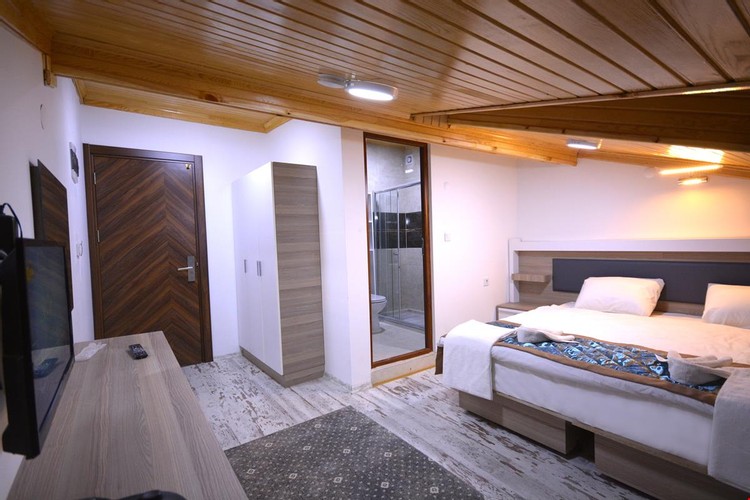 Klasik Oda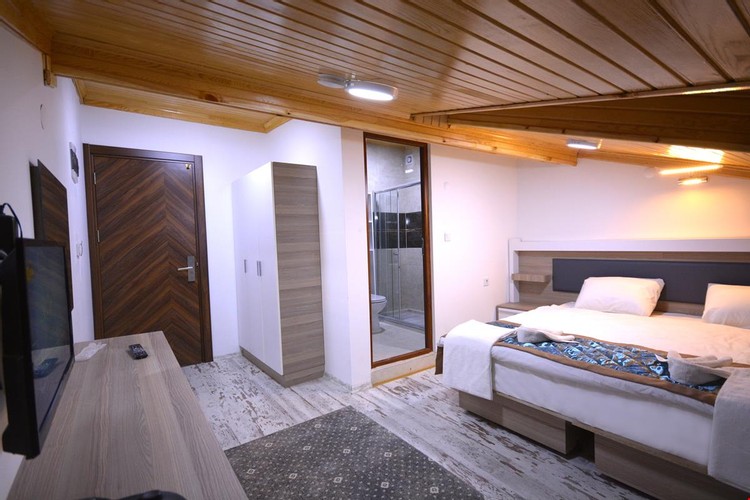 Standart Oda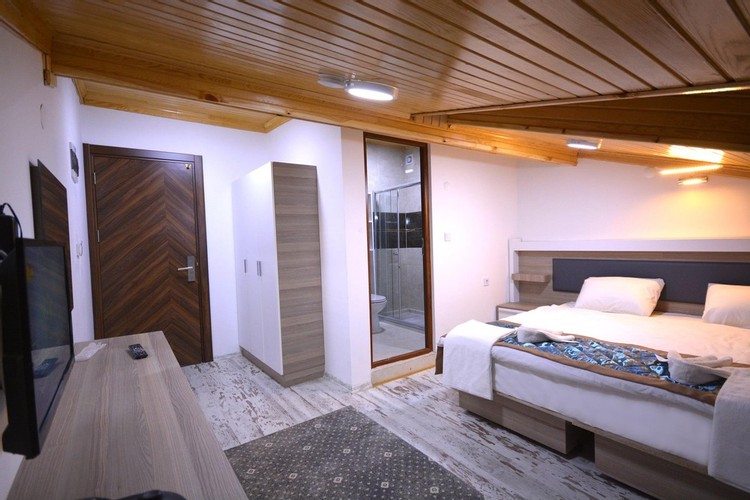 Standart (Oda)
Klasik (Oda)
Frequently Asked Questions
Olgassys Butik Otel what are the check-in and check-out times?
Check-in time is: 14:00, Check-out time is: 12.00
Olgassys Butik Otel how far is the nearest bus station?
Olgassys Butik Otel The nearest bus station to the Hotel is Çankırı Yol Otobüs Kalkış-Varış Noktası, and the distance to this bus station from the hotel is 35.40 km.
Olgassys Butik Otel how far is it from the city center?
Olgassys Butik Otel The distance to the city center of the hotel is 35.4 km.