Matışlar Konağı Butik Otel
Tabaklar Mahallesi, Senel Sokak 12, Merkez, 14200 Bolu
- Bolu
- From the city center 5.2 km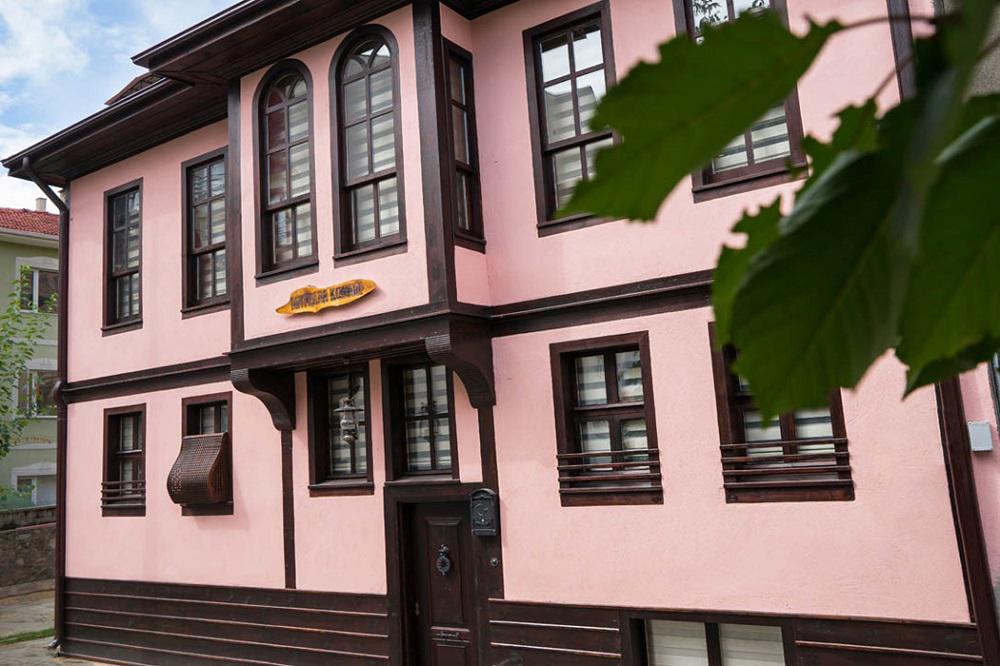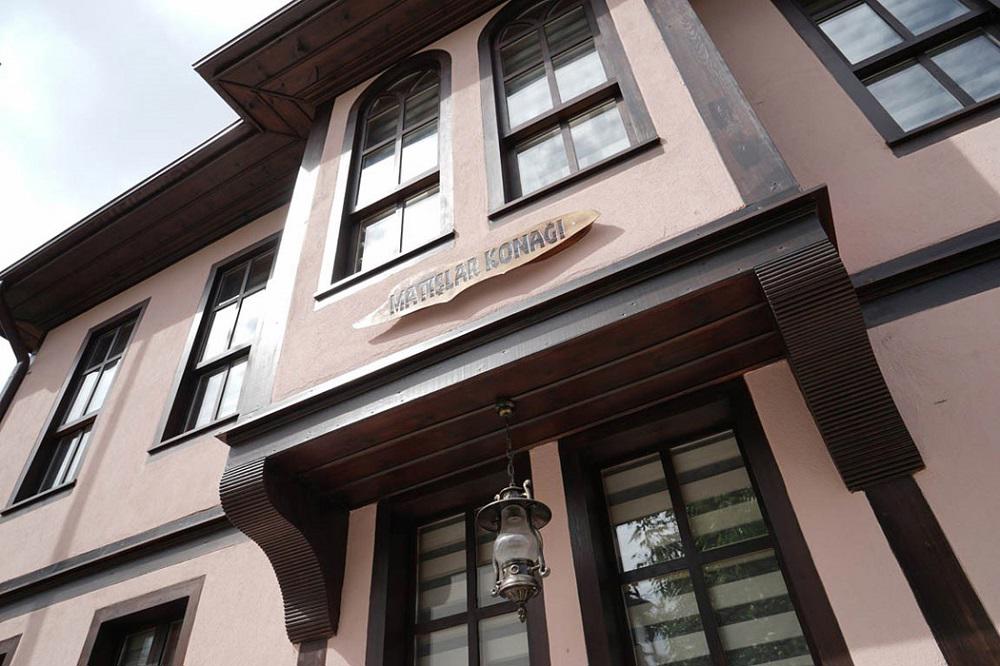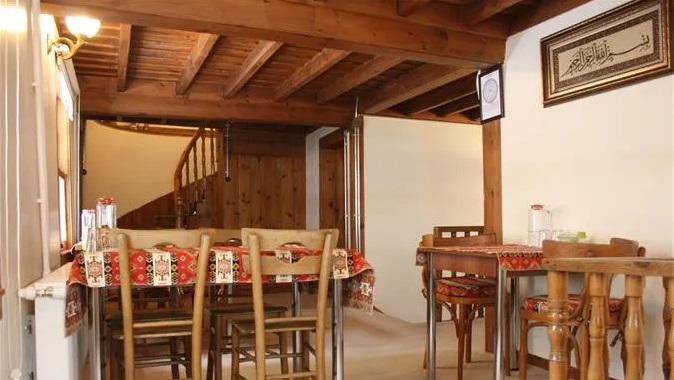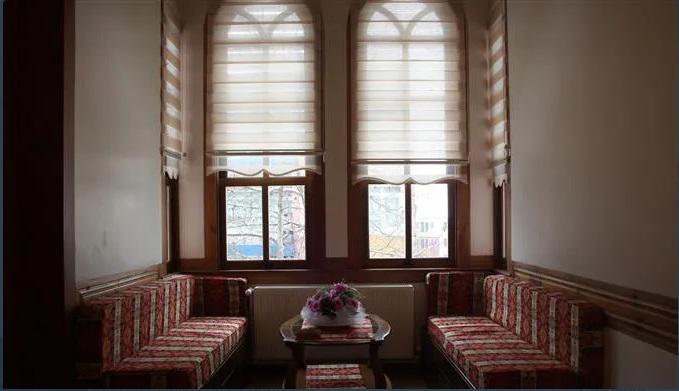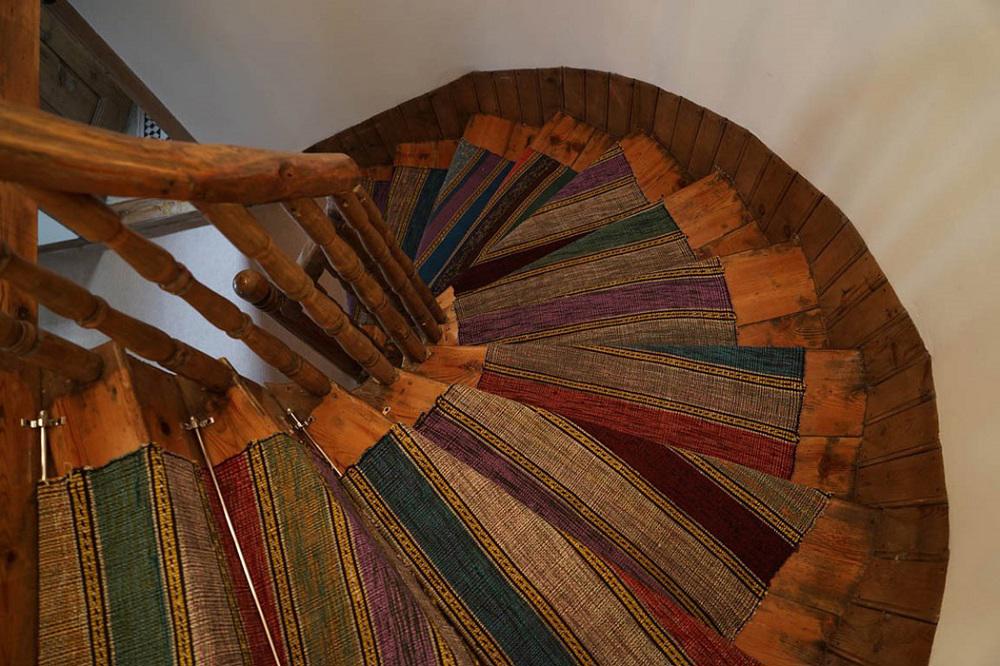 Wi-Fi
Reception
Car Rental
Valet
Resting Room
Iron
About
Tarihi bir ambiyansı deneyimlemek isteyen misafirlerin uğrak noktalarından biri, Bolu'da yer alan Matislar Konagi Butik Otel oluyor. Tesisin nostaljik dizaynı sayesinde huzurlu, tarihi bir deneyim yaşama imkanı bulabiliyorsunuz.
Matislar Konagi Butik Otel'de Twin ve Deluxe oda alternatifleri bulunuyor. Odaların içerisinde gardırop, düz ekran TV, minibar, ısıtma, banyo ve kozmetik ürünleri, saç kurutma makinesi yer alıyor.
Otelin kahvaltısı ücretsiz bir şekilde servis ediliyor. Haftanın her gününde 08:00 ile 10:00 arasında kontinental kahvaltının tadını çıkarabiliyorsunuz. Öğle ve akşam yemeklerinizi tesisin çevresinde bulunan restoranlarda yiyebiliyorsunuz. Bunun dışında 24 saat oda servisi olanağından da yararlanmanız mümkün oluyor.
Matislar Konagi Butik Otel'de konaklayan misafirler, diledikleri zaman resepsiyon ile görüşebiliyor. Vale park, hızlı check-in ve check-out, bagaj depolama, kiralık kasa, çamaşırhane, kuru temizleme, ütü, araç kiralama gibi ihtiyaçlarınız için resepsiyona 7/24 ulaşım sağlayabiliyorsunuz. Bunun haricinde tesisin kendi otoparkına aracınızı park edebiliyor, ücretsiz internet bağlantısı imkanından da faydalanabiliyorsunuz.
Tarihi dokusu ile tüm dikkatleri üzerine çeken Matislar Konagi Butik Otel, Bolu'nun merkezi bir noktasında konumlanıyor. Bu sayede misafirler bölgedeki gezilecek yerlere zahmetsiz bir şekilde ulaşım sağlayabiliyor. Tesisin Bolu Müzesi'ne uzaklığı 0.22 km, Bolu Belediye Kent Müzesi'ne 0.69 km, Konuralp Müzesi'ne 42.37 km, Cideli Konağı'na 44.03 km, Antik Tiyatro'ya 42.87 km, Şelale'ye 21.3 km, Bolu Kent Meydanı'na 0.41 km'dir. Kadı Camii'ne 0.34 km, Bolubeyi Anıtı'na 0.38 km'lik bir mesafededir. Matislar Konagi Butik Otel ile Ankara Esenboğa Havalimanı arasındaki uzaklık 136.22 km, Bursa Yenişehir Havalimanı ile ise 182.12 km'dir. Tesisteki ücretli havalimanı transferi sayesinde ulaşımınızı konforlu bir şekilde sağlayabiliyorsunuz.
Matislar Konagi Butik Otel'e 14:00'te giriş, 11:00'de çıkış yapılıyor. Evcil hayvan kabul ediliyor.
Deluxe Oda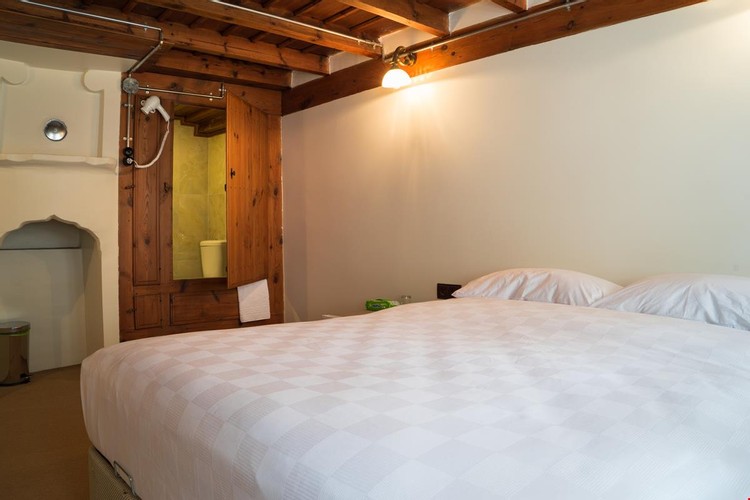 Double Deluxe Suit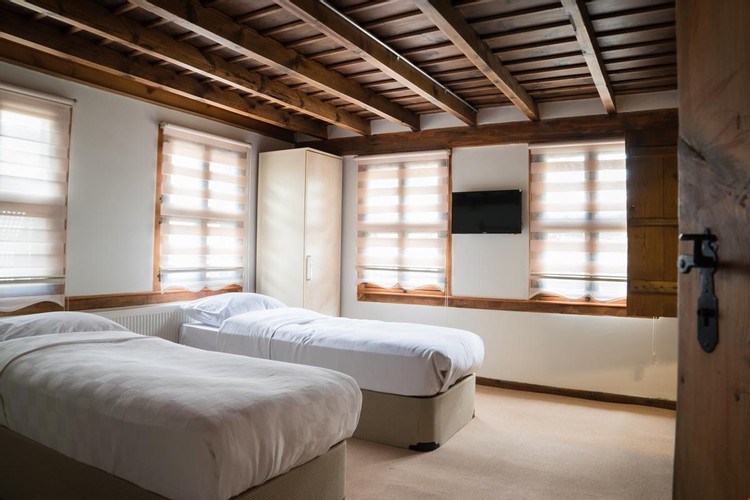 Deluxe Room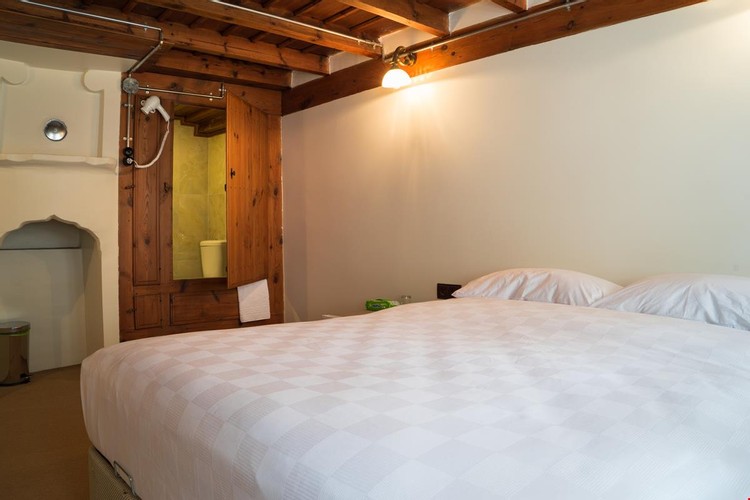 Lüks Oda
Lüks (Oda)
Lüks Çift Kişilik (Süit) (Çift Kişilik Yatak)
Frequently Asked Questions
Matışlar Konağı Butik Otel what are the check-in and check-out times?
Check-in time is: 14:00, Check-out time is: 12.00
Matışlar Konağı Butik Otel how far is the nearest bus station?
Matışlar Konağı Butik Otel The nearest bus station to the Hotel is Bolu Otobüs Kalkış-Varış Noktası, and the distance to this bus station from the hotel is 0.37 km.
Matışlar Konağı Butik Otel how far is it from the city center?
Matışlar Konağı Butik Otel The distance to the city center of the hotel is 5.2 km.