Hotel Cinnah
Cinnah Caddesi No. 3, Çankaya, Ankara
- Çankaya, Ankara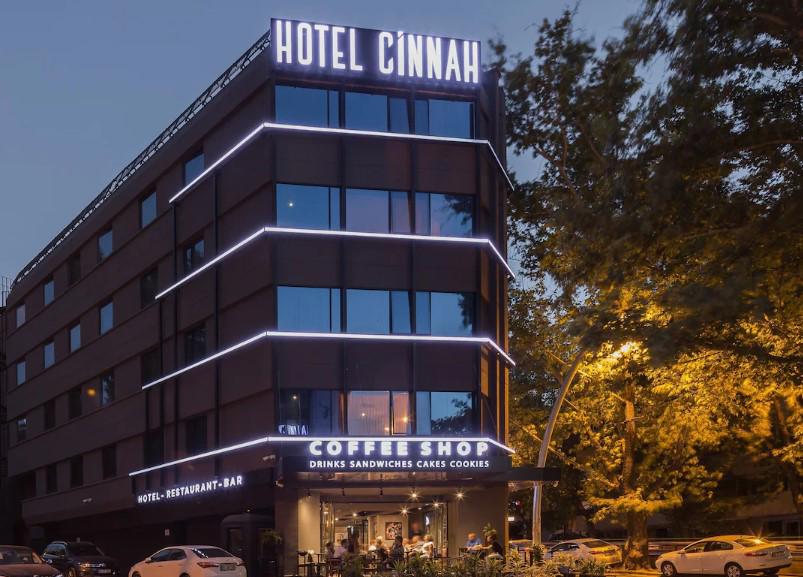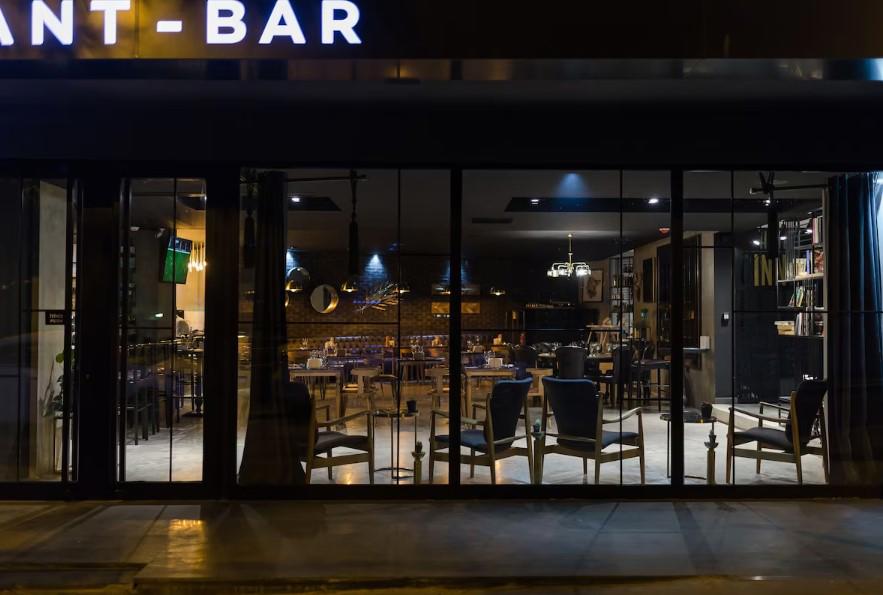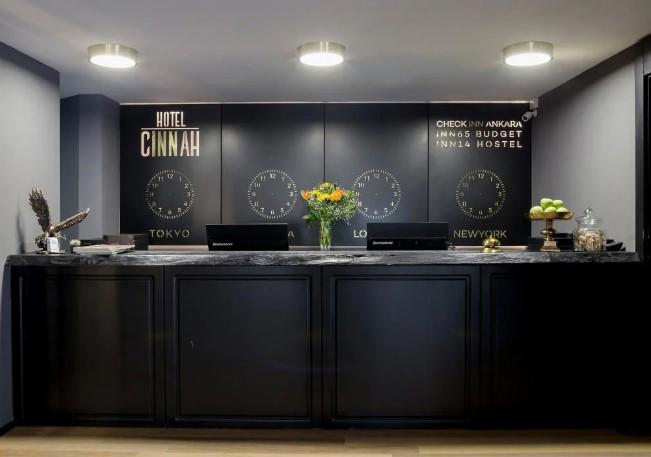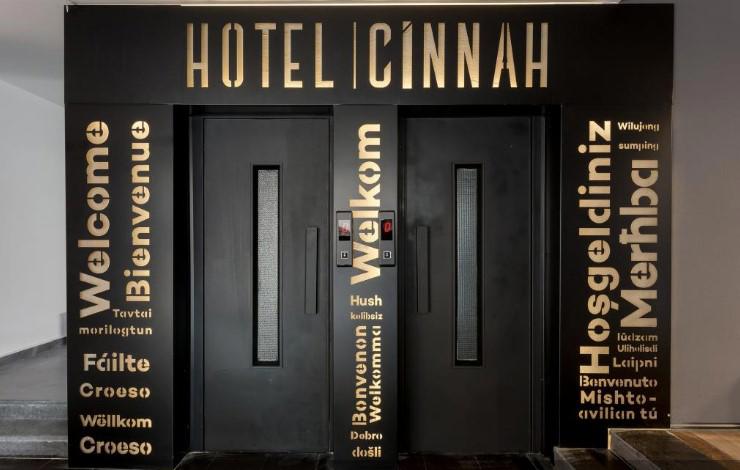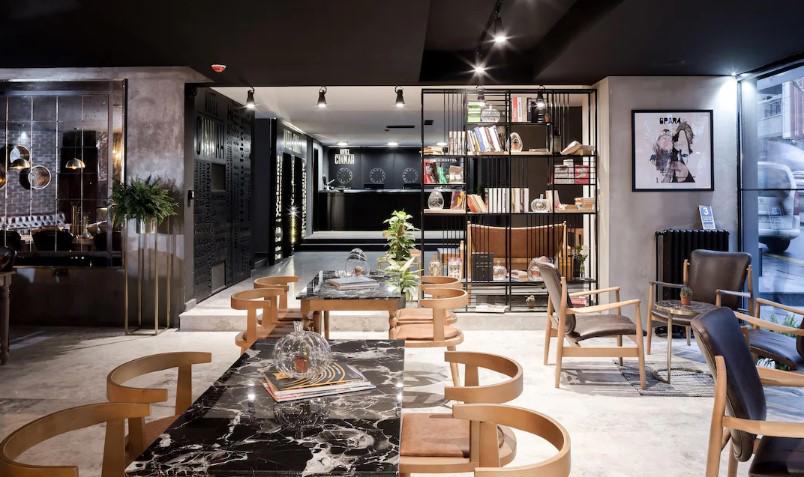 Wi-Fi
Car Park
Meeting Rooms
Transfer Service
Reception
Valet
About
Başkent Ankara'nın Çankaya ilçesi sınırları içinde yer alan Hotel Cinnah, misafirlerine retro tarz rahatlatıcı ve ferah odalarda konaklama olanağı sunuyor. Şehrin birçok yerine kolay ulaşılabilecek bir noktada yer alan Hotel Cinnah merkezî konumuyla iş ve tatil amacıyla Ankara'ya gelen konuklarına eşsiz bir deneyim vadediyor.
Tesiste küçük, standart, deluxe, superior ve king oda tipleri öne çıkıyor. Otelin genelinde ve odalarda İskandinav esintileri, retro tarzında rahatlatıcı dekor ön planda yer alıyor. Özel tasarlanmış mobilyalar, sanat objeleri tesise estetik bir görünüm katıyor. Odalarda bulunan TV, internet, klima, çay ve kahve makinesi, su ısıtıcı, internet, mini bar gibi özelliklerden faydalanabilirsiniz.
Hotel Cinnah restoran, konuklarına Türk ve dünya mutfağının seçkin lezzetlerini sunuyor. Tesiste açık büfe kahvaltı ve oda kahvaltı servisi de sunuluyor. Çay ve kahve keyfi yapmak isteyen misafirler tesis bünyesindeki kafede keyifli vakit geçirebiliyor. Tesis civarındaki yeme içme mekanları da yöresel ve geleneksel lezzetleri deneyimlemek için tercih edilebiliyor.
24 saat açık resepsiyonuyla misafirlerinin ihtiyaçlarını karşılamak için hazır bekleyen Hotel Cinnah toplantı salonu ve düğün, davet diğer özel etkinlikler için de donanımlı salonlarıyla hizmet veriyor. Tesiste çamaşır yıkama, ütü, kuru temizleme, döviz değişikliği gibi hizmetlerden faydalanmak da mümkün oluyor.
Ankara Esenboğa Havalimanı'na 31 km uzaklıkta bulunan tesis, Anıtkabir'e 5.7 km, TBMM'ye, bakanlıklara, elçiliklere, Tunalı Hilmi Caddesi ve Kızılay Meydanı'na ise yürüme mesafesinde yer alıyor. Toplu taşıma araçlarıyla Ankara'nın tüm popüler ve gezilebilecek noktalarına kolay bir şekilde ulaşılabiliyor.
Tesisin giriş saati 14:00 olup çıkış saati ise 12:00'dir. Hotel Cinnah hayvan dostu bir tesis olup ek ücrete tabi olmak şartıyla evcil hayvan kabul ediyor.
Standard Room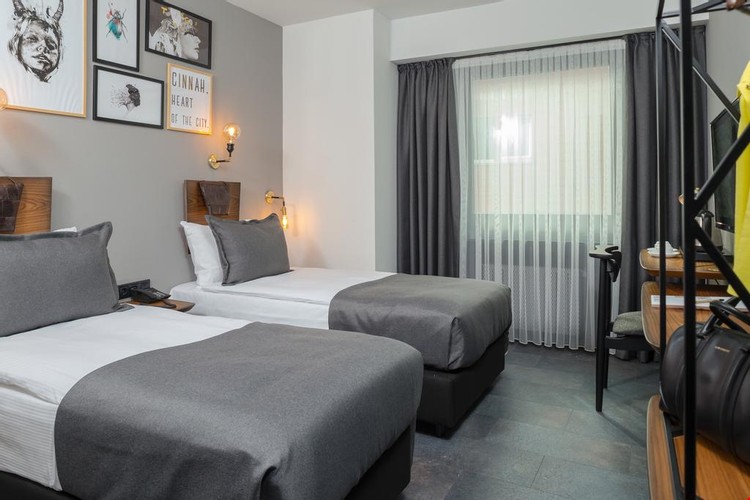 Deluxe Room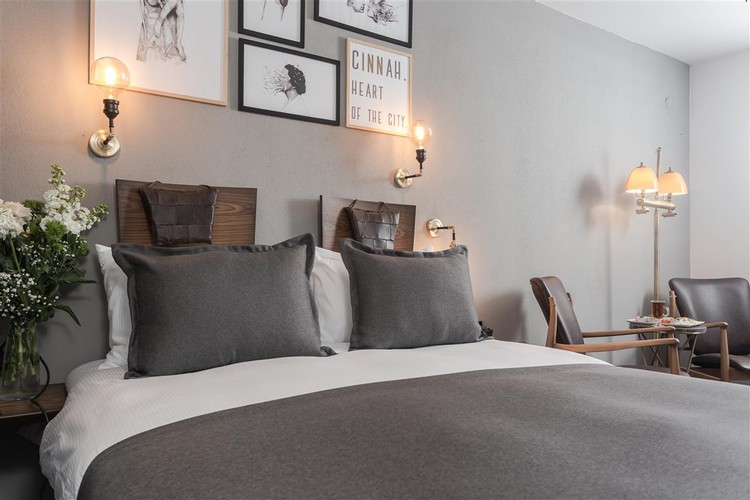 Economic Room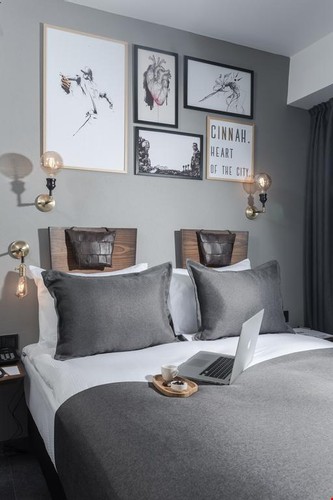 Ekonomik Oda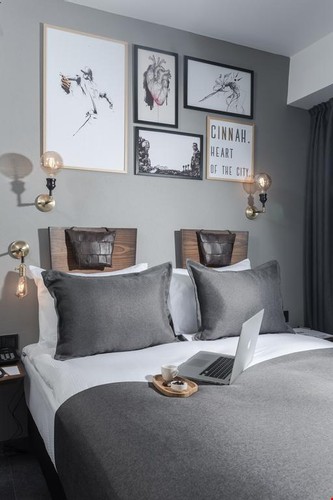 Deluxe Oda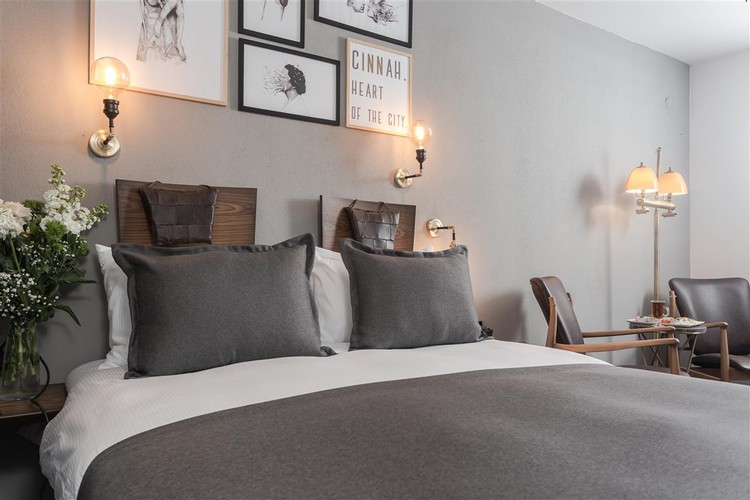 Standart Oda
Room DELUXE
Room STANDARD
Room DELUXE NON REFUNDABLE
Frequently Asked Questions
Hotel Cinnah what are the check-in and check-out times?
Check-in time is: 14:00, Check-out time is: 12.00
Hotel Cinnah how far is the nearest airport?
Hotel Cinnah The nearest airport to the Hotel is Ankara Esenboga Airport, and the distance to the hotel from this airport is 27.42 km.
Hotel Cinnah how far is the nearest bus station?
Hotel Cinnah The nearest bus station to the Hotel is Ankara Otobüs Kalkış-Varış Noktası, and the distance to this bus station from the hotel is 4.07 km.
Hotel Cinnah how far is it from the city center?
Hotel Cinnah The distance to the city center of the hotel is 7.81 km.