Acr Palas
Saricapasa Mahallesi, Kargi Baba Sokak 10, 22030 Edirne
- Edirne Şehir Merkezi, Edirne
- City center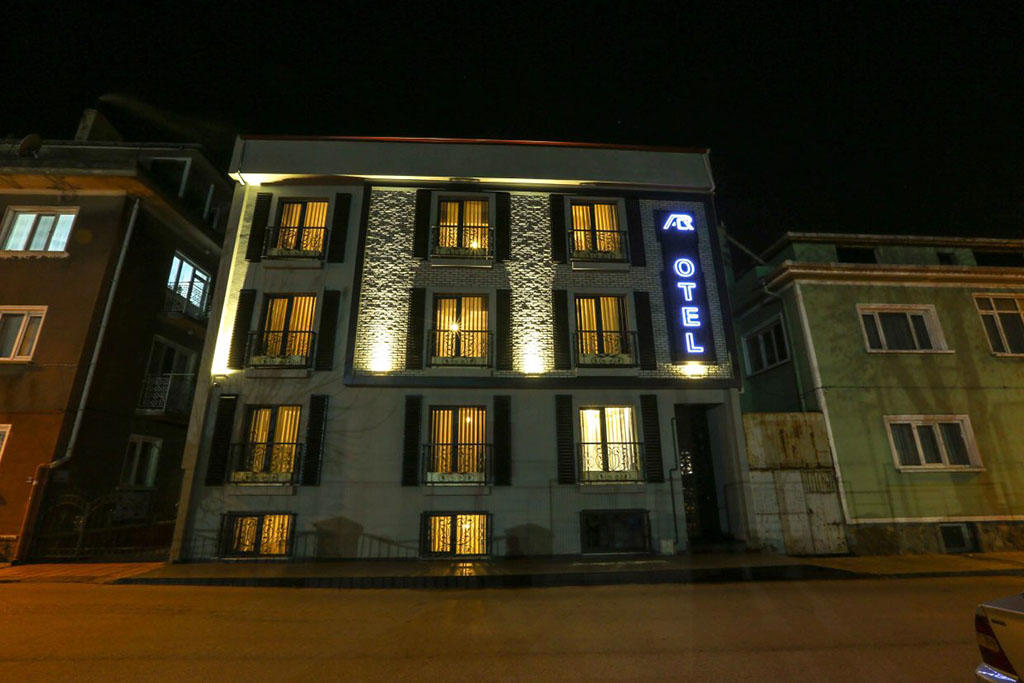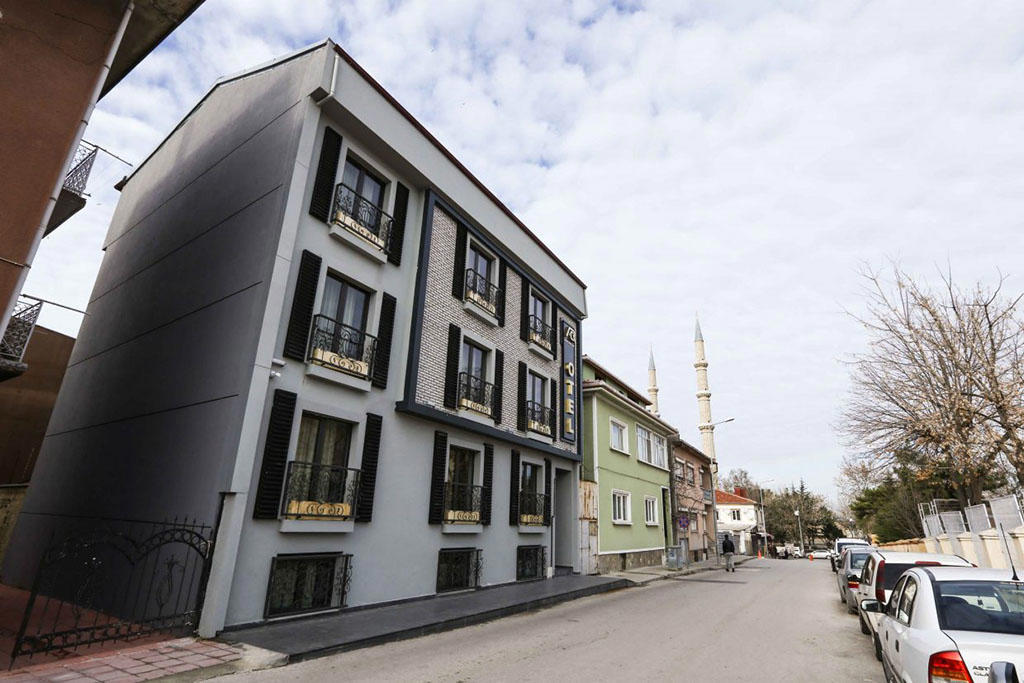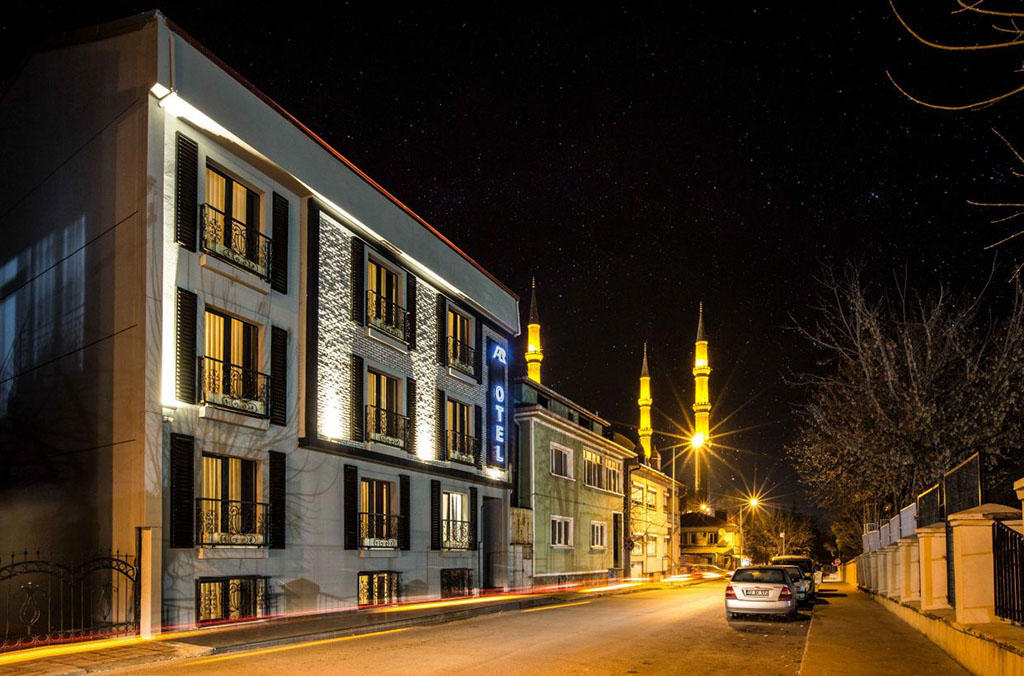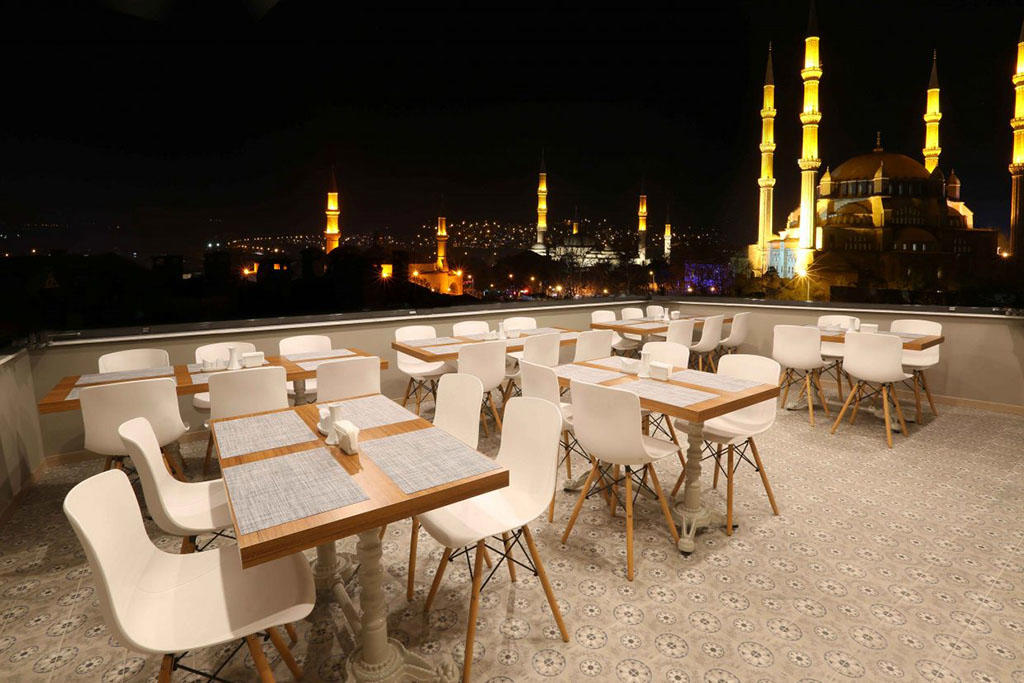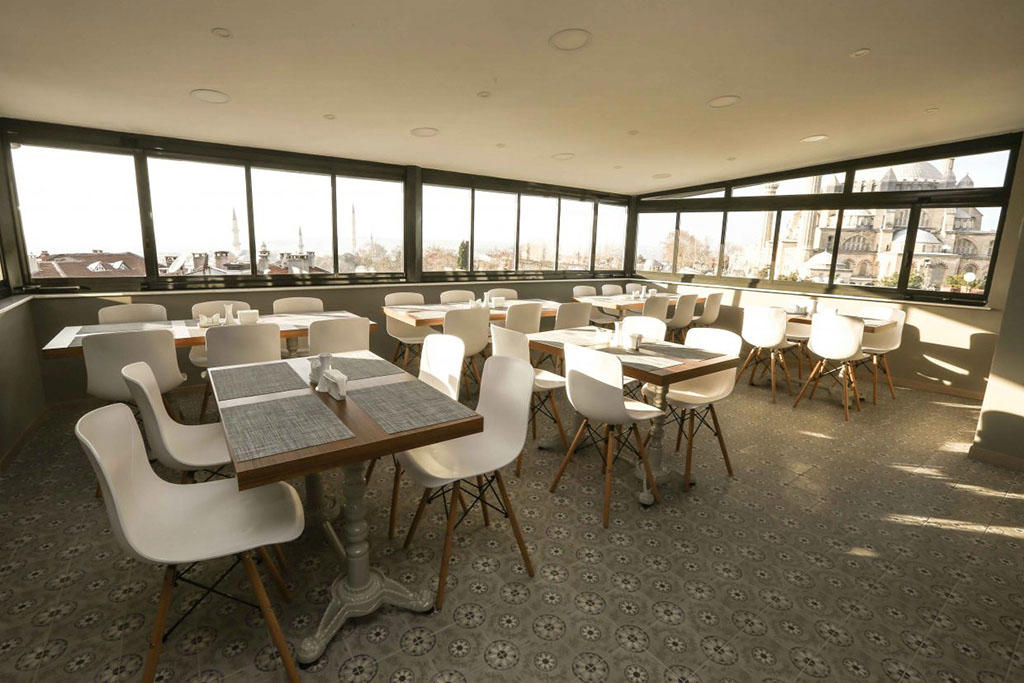 Wi-Fi
Car Park
Transfer Service
Mountain View
Reception
Car Rental
Edirne'nin Merkez ilçesinde yer alan Acr Palas, güler yüzlü personeli ve konforlu konaklama birimleriyle hizmet veriyor. Sarıcapaşa mevkiinde konumlanan Acr Palas, panoramik şehir manzaralı kahvaltı salonu ile konukların beğenisini kazanıyor.
Standart Çift Kişilik Oda, Standart Üç Kişilik Oda ve Şehir Manzaralı Suit olmak üzere çeşitli konaklama birimine sahip olan Acr Palas'ın tüm odalarında düz ekran televizyon, kablosuz internet, klima, oturma grubu, telefon, uydu kanalları, uyandırma servisi, çalışma masası, temizlik ürünleri, dolap, minibar, çay/kahve makinesi, ücretsiz banyo malzemeleri, havlu seti, saç kurutma makinesi ve duşlu özel banyo bulunuyor.
Acr Palas'da her gün konuklara açık büfe kahvaltı servis ediliyor. Sabah kahvaltısı 08:00-10:00 saatleri arasında sunuluyor. Ayrıca tesis konuklarına paket servis olanağı da veriyor.
Acr Palas'da lobi, tarayıcı, fotokopi makinesi, aile odaları, sigara içilmeyen odalar, oturma alanı, özel sigara içme alanı ve ortak salon gibi olanaklar bulunuyor.
Acr Palas'ın resepsiyonu 7 gün 24 saat açık. Resepsiyonda hızlı check-in/-out, bilet servisi, konsiyerj hizmeti, özel check-in/-out, günlük temizlik hizmeti, valiz dolabı ve birden fazla dil bilen personel bulunuyor. Otelin genel alanlarında ve tüm odalarda ücretsiz kablosuz internet bağlantısı da sağlanıyor. Ayrıca otelde ücretsiz otopark da mevcut. Dilerseniz otelin ücretli hizmetleri arasında olan ütü, kuru temizleme, çamaşır yıkama, bisiklet kiralama ve havaalanı servisinden yararlanabilirsiniz.
Acr Palas; Edirne Bedesteni'ne 0.4 km, Erasta Edirne AVM'ye 1.4 km, Türk ve İslami Sanatlar Müzesi'ne 0.2 km, Edirne Arkeoloji Müzesi'ne 0.3 km, II. Bayezid Külliyesi Sağlık Müzesi'ne 1.7 km, Karaağaç Tren İstasyonu'na 4.2 km, Mitropolis'e 26 km uzaklıkta bulunuyor. Otel, Dedeağaç Havalimanı'na 130 km mesafede yer alıyor.
Acr Palas'a 14:00'den sonra giriş yapabilirsiniz. Otelden ayrılma zamanı ise en geç 12:00'dir. Acr Palas, evcil hayvan kabul etmiyor.
Standart-Aile Odasi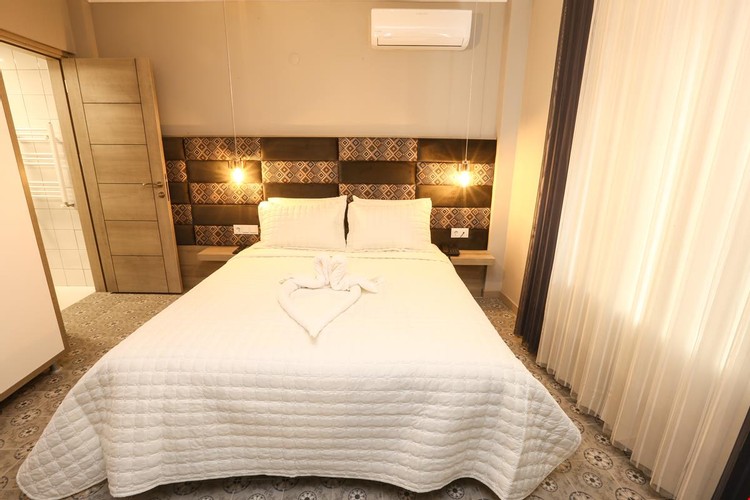 Frequently Asked Questions
Acr Palas what are the check-in and check-out times?
Check-in time is: 14:00, Check-out time is: 12.00
Acr Palas how far is the nearest bus station?
Acr Palas The nearest bus station to the Hotel is Mt Mimarlık, and the distance to this bus station from the hotel is 0.61 km.
Acr Palas how far is it from the city center?
Acr Palas The distance to the city center of the hotel is 1.4 km.