Şirin Otel Çorum
Cepni Mahallesi, Inonu Caddesi 71/1, 19040 Corum
- Çorum Şehir Merkezi, Çorum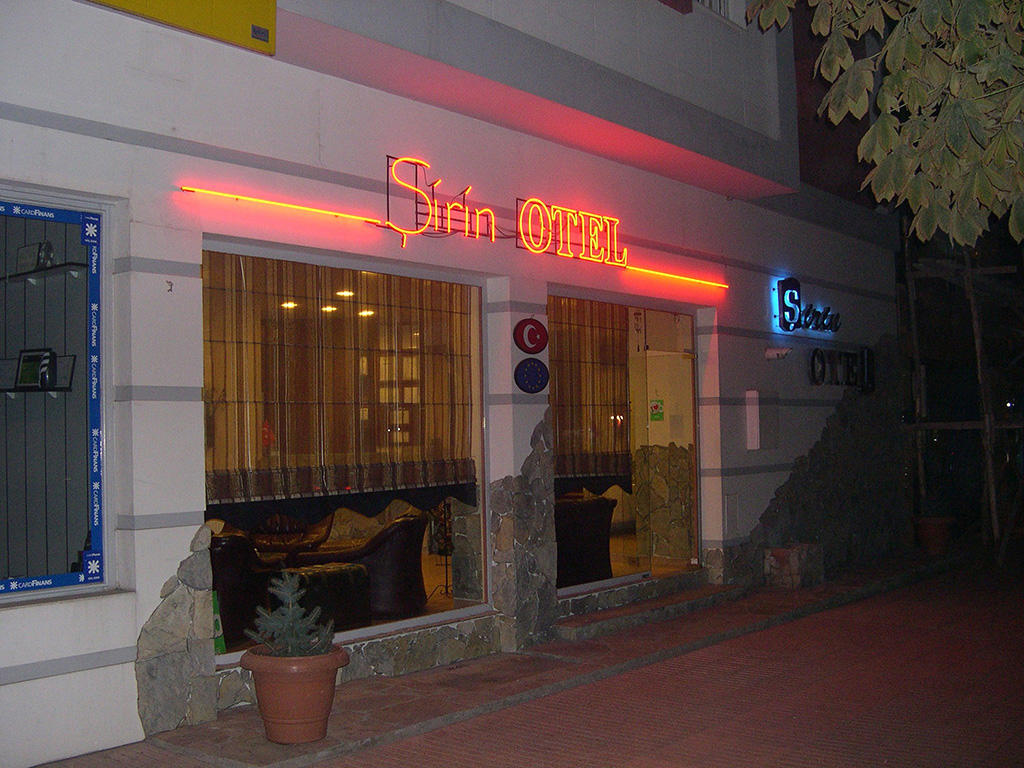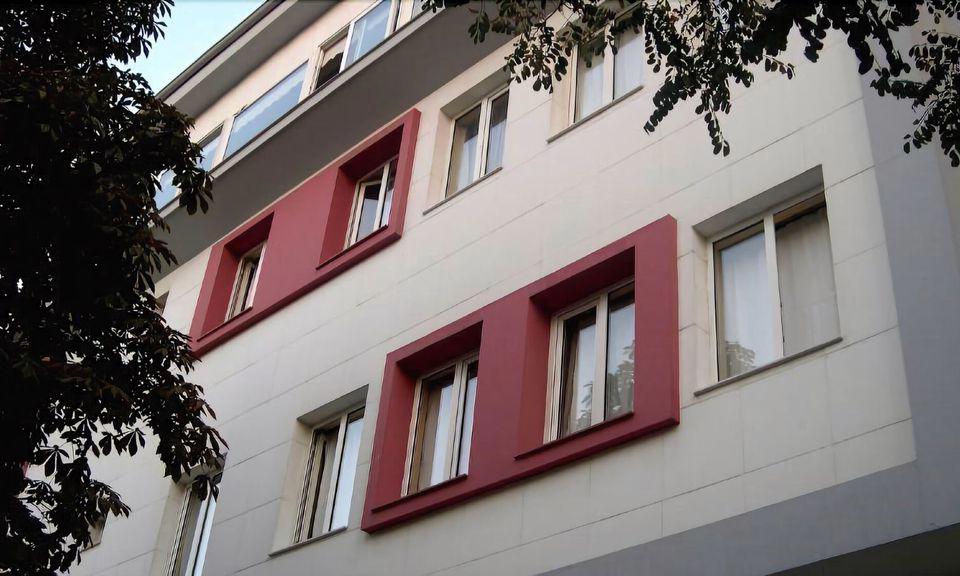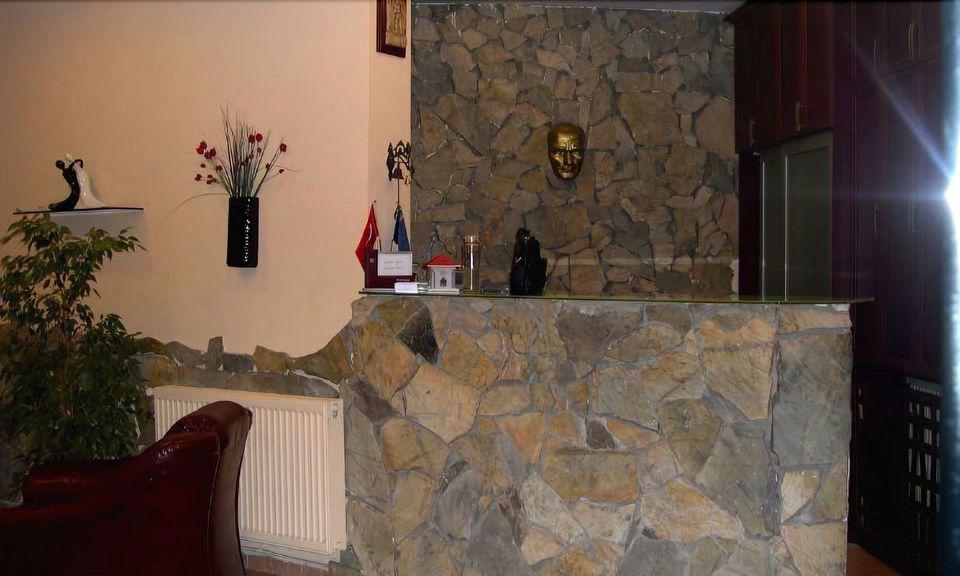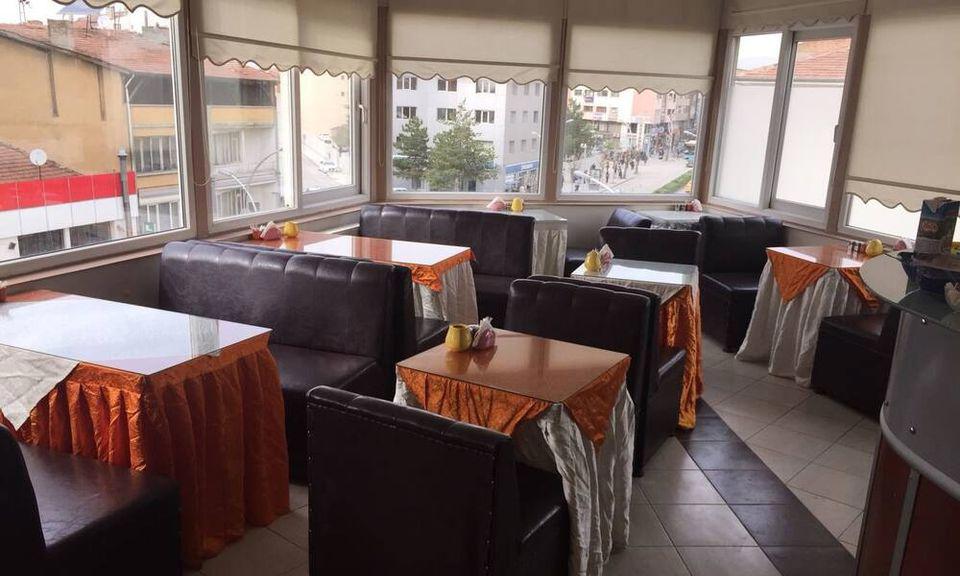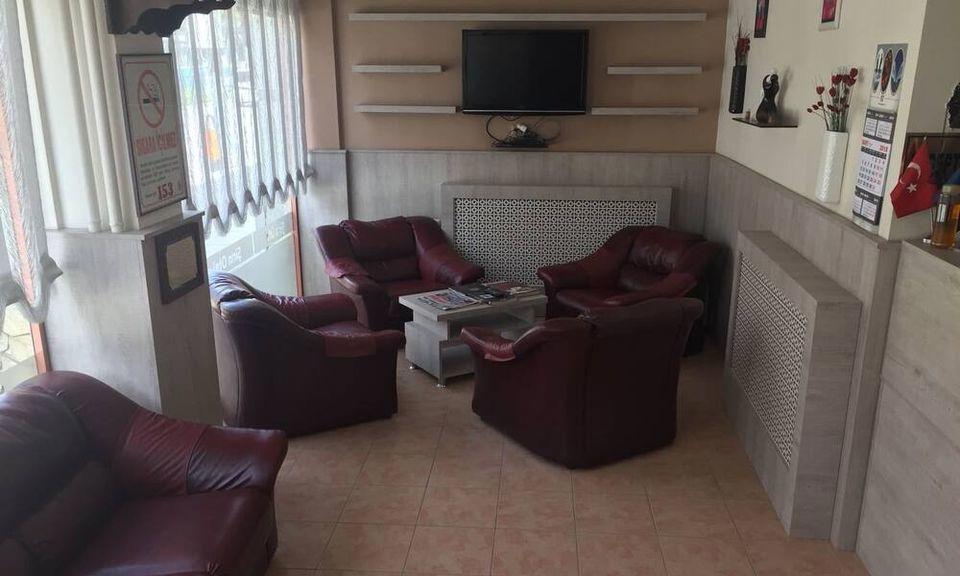 Study Rooms
Reception
Iron
Child Friendly
Air Conditioning
Printer
About
Şirin Otel Çorum, misafirlerine sunduğu üstün hizmetle öne çıkıyor. İdeal konumuyla dikkat çeken otel, hem eğlence hem de iş amaçlı seyahat eden misafirlerini en iyi şekilde ağırlayarak herkesi memnun edebiliyor.
Otel bünyesinde modern tasarımıyla dikkat çeken farklı tipte oda seçenekleri bulunuyor. Bütçenize ve kişi sayısına göre dilediğiniz odaya yerleşebilirsiniz. Odaların hepsinde klima, televizyon, internet erişimi ve banyo malzemeleri bulunuyor. Şirin Otel Çorum ücretsiz internet hizmetinden yararlanarak sosyal medyada dilediğiniz kadar zaman geçirebilirsiniz. Ev hissiyatı veren mobilyalarıyla size unutamayacağınız bir konaklama imkanı sağlıyor.
Şirin Otel Çorum kahvaltısı açık büfe olarak her sabah servis ediliyor. Taze kahvaltılıklarla kahvaltınızı yaparak güne en iyi şekilde başlamanıza yardımcı olunuyor. Dilediğiniz çeşitlerle tabağınızı doldurarak kahvaltınızı yaptıktan sonra kahvenizi keyifle içebilirsiniz. Gün boyu çay ve kahve servisi ücretsiz olarak yapılıyor. Dilerseniz otel çevresinde bulunan seçeneklerden birini tercih ederek odanıza sipariş verebilirsiniz.
Şirin Otel Çorum merkezi konuma sahip olması sayesinde size birçok artı sağlıyor. Otelde konaklama süreniz boyunca şehrin gezilecek yerlerini kolayca ziyaret edebilirsiniz. Bu sayede sevdiklerinizle birçok değerli anı biriktirebilirsiniz.
Tesis, bütün ihtiyaçlarınızı eksiksiz bir şekilde giderebilmek için resepsiyonunu 7 gün 24 saat açık tutarak çalışıyor. Bu sayede her sorunuza anında cevap alabilirsiniz. Tesisin sunduğu kuru temizleme hizmetinden istediğiniz zaman kolayca yararlanabilirsiniz. Otelden farklı bir konuma gitmek isterseniz araba kiralama hizmetinden faydalanmanız mümkün.
Otel, birçok gezilecek yere yakın bir konumda bulunuyor. Bu sayede ulaşım açısından oldukça büyük bir rahatlık sağlıyor. Otelin Merzifon Havaalanı'na olan mesafesi 68 km olarak belirtiliyor.
Tesise konaklamak için geldiğinizde giriş işlemlerinizi en erken saat 14.00 ve sonrasında yaptırarak odanıza yerleşebilirsiniz. Tesisten ayrılmak istediğiniz zaman ise çıkış işlemlerinizi en geç saat 12.00'ye kadar yaptırmanız isteniyor. Şirin Hotel Çorum, evcil hayvanlarınızı da misafir edebileceğini belirtiyor.
Standard Room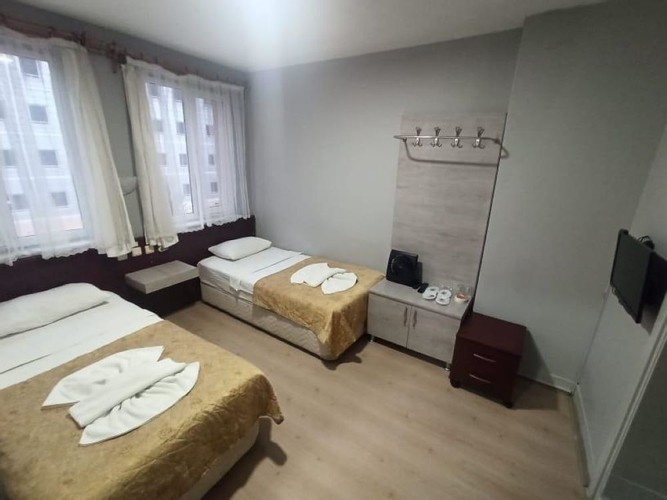 Standart Oda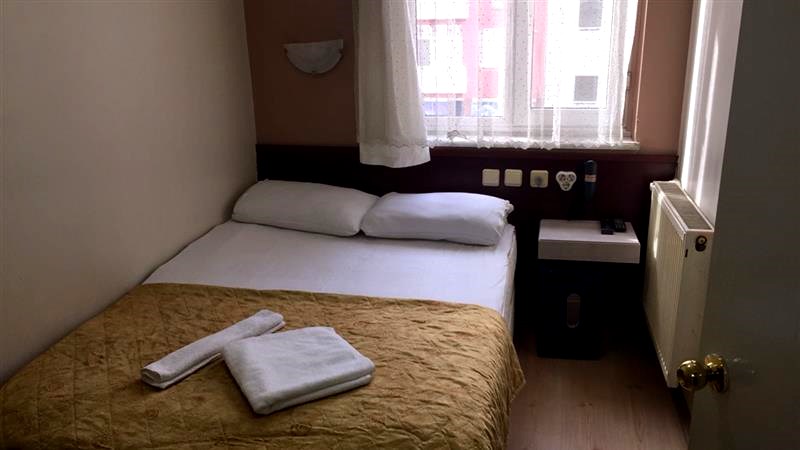 Standart Oda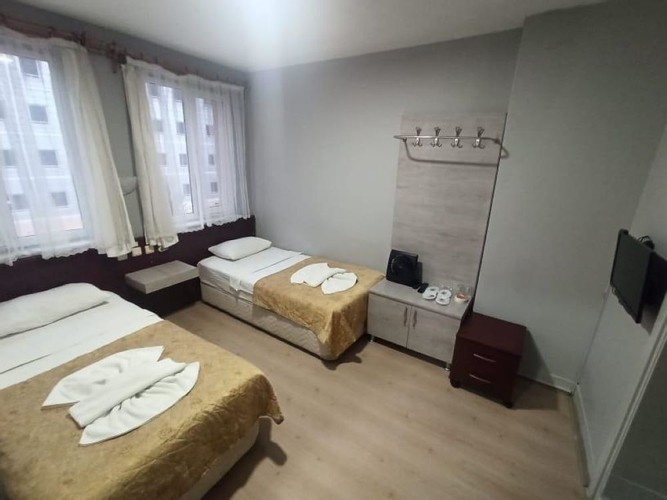 Standart Tek Kişilik Oda
Standart Tek Kişilik (Oda)
Standart (Oda)
Frequently Asked Questions
Şirin Otel Çorum what are the check-in and check-out times?
Check-in time is: 14:00, Check-out time is: 12.00
Şirin Otel Çorum how far is the nearest bus station?
Şirin Otel Çorum The nearest bus station to the Hotel is Çorum Otobüs Kalkış - Varış Noktası, and the distance to this bus station from the hotel is 0.72 km.
Şirin Otel Çorum how far is it from the city center?
Şirin Otel Çorum The distance to the city center of the hotel is 19.6 km.